Open My Profiles tab by selecting it from the left-hand side navigation.
Locate the profile you would like to view Insights for in the list. You can use the search bar at the top of the list to search for an Influencer by profile name or vertical tags.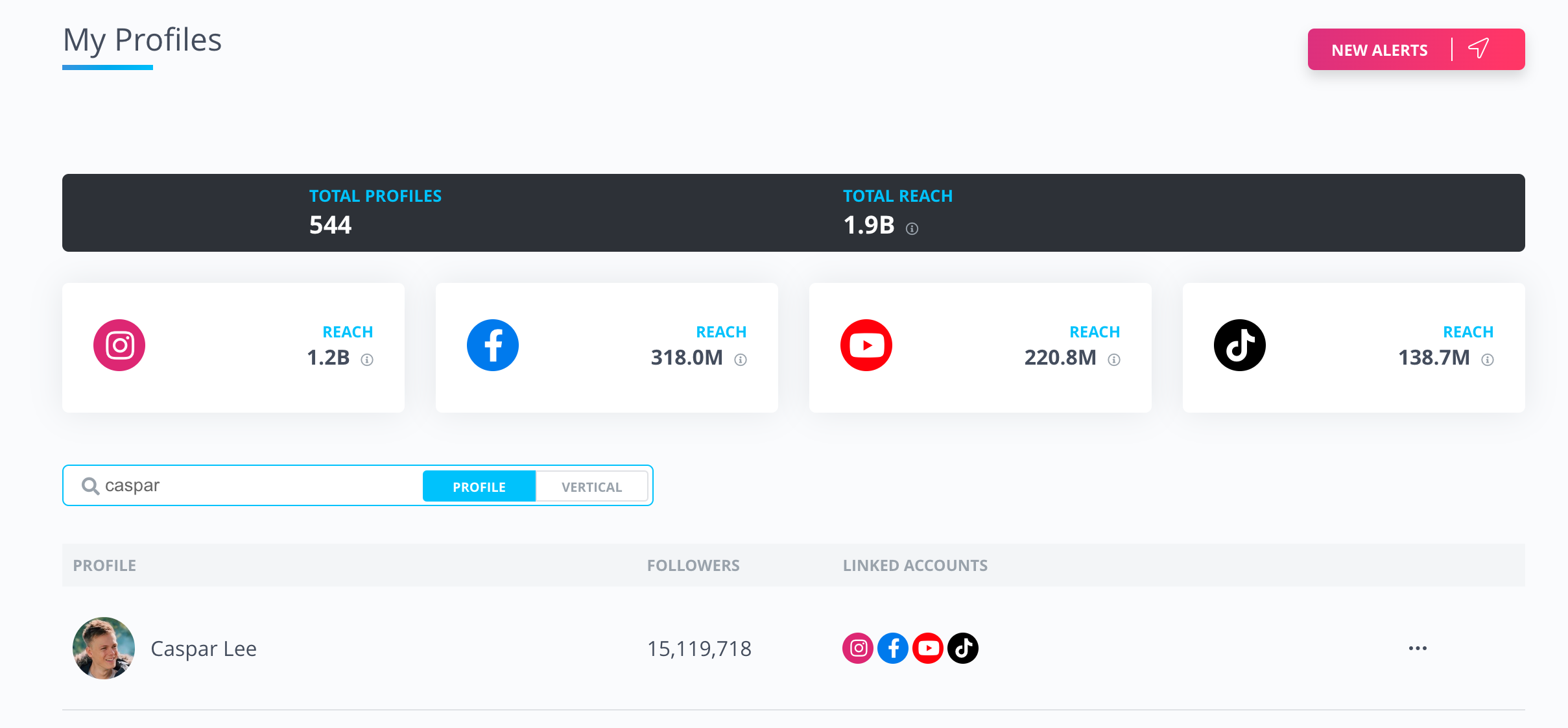 Click on the Profile or use the ellipsis (...) on the right hand side to open a dropdown menu.
Click "View Insights".

Navigate different social platforms using the radio buttons just below the header.
"Account Insights" is where you can review engagement data, recent media, image analysis, brands mentioned/worked with, and personality insights on a profile.
"Audience" is where you'll access follower growth and audience demographics on a profile.
"Content" allows you to perform a full time-line scan to search a profile's content from their very first post up to their most recent; you can search for specific keywords, dates, image tags and more.
"Notes" is where you are able to leave any notes pertaining to that specific profile; whether it be a shipping address or an internal note to your colleagues.
"Lists" is where you can find any Lists that this profile has been included in.