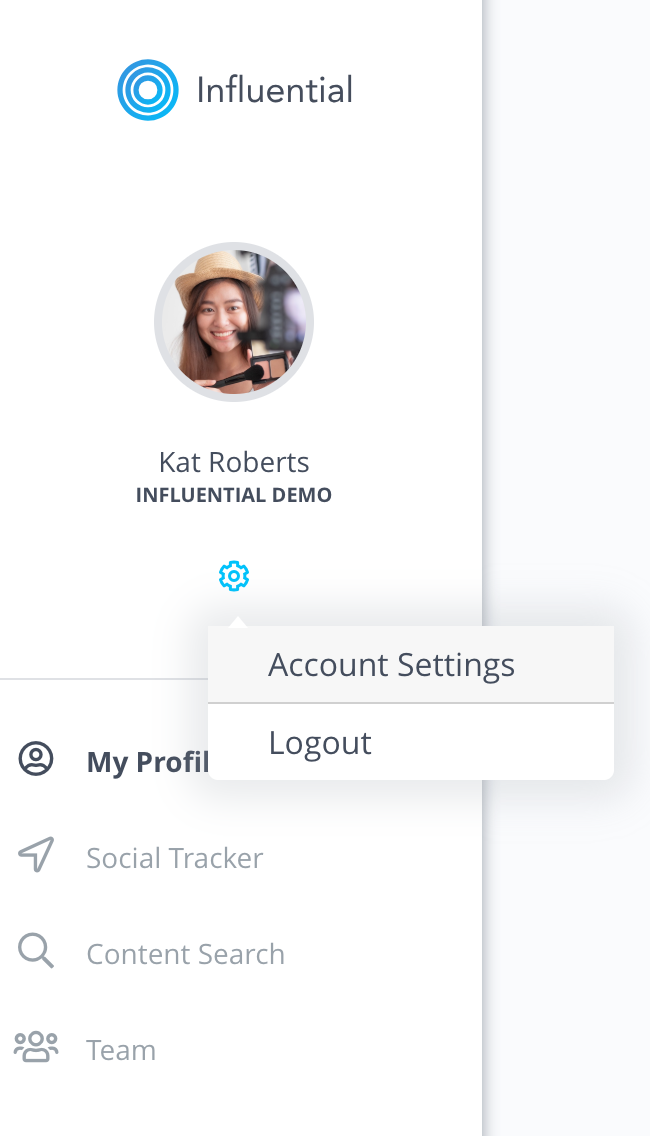 To update your user details or change your password, click on the gear icon in the left hand menu bar, directly below your Name and Company.
Select "Account Settings" from the dropdown menu.
You will be directed to your Account Settings, where you can make changes to your name, email address and position, as well as change your password.